Buenos Aires Vacations for the Fashionista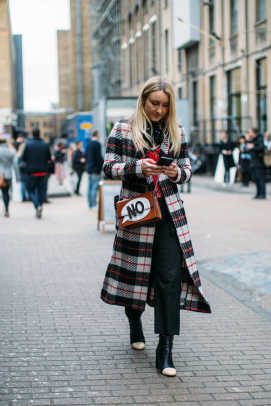 Throughout South America, Buenos Aires is known for its amazing shopping. You can find gems in a side street market, or hot new designers in glitzy malls. This dynamic city has lower price tags than many of its European equivalents, and is known as the Paris of South America. You are bound to pick up enough to fill an extra suitcase, or two.
The capital of Argentina is a style obsessed city. The passionate locals dress to impress wherever they are headed. If you care to do the same, consider checking out a few of the following areas where you can shop 'til you drop, and keep your eye open for the blue-and-white logo signaling tax free shopping.
Palermo is an area with wonderful boutiques. Explore the neighborhood or head to the Paseo Alcorta shopping center that has chic clothing stores. Another option in Palermo is the Alto Palermo Shopping Mall, the mall's architectural design is award winning and it has a mirror-like exterior.
If you want to admire architecture while shopping, be sure to leave time for Abasto de Buenos Aires. This four-level mall was opened in 1999, but was formerly used as a wholesale fruit and vegetable market. The beautiful historic building features tons of shopping, a 12-screen movie theatre, and an indoor amusement park for small children.
In San Telmo many of the older homes have been converted into cute antique shops that sell unique products. San Telmo has a superb flea market on the weekend, but their key bragging right is Feria de Antiguedades de San Telmo. This is one of the best antique fairs in the world and is held at the Plaza Dorrego on Sunday from 10 am to 5 pm.
For upscale stores, head to Recoleta, the city's most expensive neighborhood. The goods are of European quality and the trendy shopping center, Patio Bullrich. There is also a fancy mall completely devoted to interior decorating, called Buenos Aires Design.
In El Centro is another upscale, multi-level shopping center called Galerias Pacifico, located on the corner of Avenue Florida and Cordoba. If nothing catches your eye there, head down Avenue Florida, a massive pedestrian street lined with stores selling clothes, sporting goods, electronics, and much more. Another main shopping road in El Centro is Avenue Santa Fe, where you can go on a shopping frenzy.
While Buenos Aires is known for its leather goods, there are plenty of other wonderful items including traditional ponchos, boleadoras (gaucho lassos), alpaca products, precious stones, and wood carvings. Be sure to browse all the options the malls, shops, and markets have to offer on your Buenos Aires vacation.